Tune in to our weekly podcasts on BGE Radio. Shows that inspire greatness! What's your story?
Featured Organizations
The Salvation Army, an evangelical part of the universal Christian church, has been supporting those in need in His name without discrimination since 1865. Over 25 million Americans receive assistance from The Salvation Army each year through the broadest array of social services that range from providing food for the hungry, relief for disaster victims, assistance for the disabled, outreach to the elderly and ill, clothing and shelter to the homeless and opportunities for underprivileged children. About 82 cents of every dollar raised is used to support those services in nearly 9,000 communities nationwide.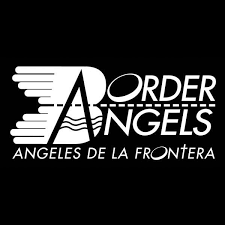 Border Angels is an all volunteer, non profit organization that advocates for human rights, humane immigration reform, and social justice with a special focus on issues related to issues related to the US-Mexican border. Border Angels engages in community education and awareness programs that include guided trips to the desert to place water along migrant crossing routes as well as to the border to learn about the history of US-Mexico border policy and experience the border fence firsthand.
Thought Leaders
Elon Musk
CEO, SpaceX and Tesla
Musk founded his third company, Space Exploration Technologies Corporation, or SpaceX, in 2002 with the intention of building spacecraft for commercial space travel. By 2008, SpaceX was well established, and NASA awarded the company the contract to handle cargo transport for the International Space Station, with plans for astronaut transport in the future. The company enjoyed another milestone moment in February 2018 with the successful test launch of the powerful Falcon Heavy rocket. Armed with additional Falcon 9 boosters, the Falcon Heavy was designed to carry immense payloads into orbit and potentially serve as a vessel for deep space missions. For the test launch, the Falcon Heavy was given a payload of Musk's cherry-red Tesla Roadster, equipped with cameras to "provide some epic views" for the vehicle's planned orbit around the sun.
Oprah Winfrey
2018 Golden Globes (Cecil B. DeMille) Recipient
In my career, what I've always tried my best to do, whether on television or through film, is to say something about how men and women really behave. To say how we experience shame, how we love and how we rage, how we fail, how we retreat, persevere, and how we overcome. And I've interviewed and portrayed people who've withstood some of the ugliest things life can throw at you, but the one quality all of them seem to share is an ability to maintain hope for a brighter morning, even during our darkest nights. - Oprah Winfrey
Philadelphia Eagles
2018 Super Bowl Champions
If you're not rooted in God's word , this world will eat you up. - Carson Wentz, Quarterback of the Philadelphia Eagles
ABOUT
Our Story
Founded in 2010, The BGE Network inspires the world by bringing awareness to those that make a difference. With the belief that everyone has a story, the network's mission is to empower others by sharing great stories of change through digital media broadcasting and the power of social media.
QUOTES
Quotes Shared By Some Of Our Most Memorable Guest
Life is a series of linked recoveries, elegantly described in retrospect as a plan.
People are forgetting the basics. In today's society, we need to learn how to be present. We have to start where we are and know that we have the potential to do it.
On our journey, we start out thinking we are somebody, to only realize that we are not in this big universe. It happens when you connect with those and bring change. Do something different for change. Be a part and make a difference. Share your blessings.