Tune in to our weekly podcasts on BGE Radio. Shows that inspire greatness! What's your story?
Featured Organizations
The Salvation Army, an evangelical part of the universal Christian church, has been supporting those in need in His name without discrimination since 1865. Over 25 million Americans receive assistance from The Salvation Army each year through the broadest array of social services that range from providing food for the hungry, relief for disaster victims, assistance for the disabled, outreach to the elderly and ill, clothing and shelter to the homeless and opportunities for underprivileged children. About 82 cents of every dollar raised is used to support those services in nearly 9,000 communities nationwide.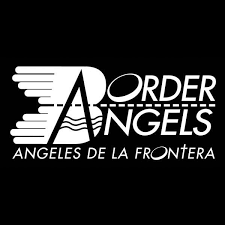 Border Angels is an all volunteer, non profit organization that advocates for human rights, humane immigration reform, and social justice with a special focus on issues related to issues related to the US-Mexican border. Border Angels engages in community education and awareness programs that include guided trips to the desert to place water along migrant crossing routes as well as to the border to learn about the history of US-Mexico border policy and experience the border fence firsthand.
Thought Leaders
Adam Braun
Founder, Pencils of Promise
Pencils of Promise a for-purpose organization that builds schools, trains teachers and funds scholarships; raised $1.5 million to educate students in Ghana, Guatemala and Laos at their 2016 PoP Gala.
Richard Lawson and Tina Knowles-Lawson
Founders, WACO Theater Center (Los Angeles)
The WACO Theater Center is dedicated to the empowerment of artists within a diversified pool of LA communities. It's founders mission is to create a space Where Art Can Occur. WACO Theater Center, where artists and non-artists alike will be taught to develop their true purpose and awaken their own individual power source which fuels their art.
Arianna Huffington
HuffPost founder/CEO and founder of Thrive Global
Thrive Global's mission is to change the way we work and live by ending the collective delusion that burnout is a necessary price for success. By reducing stress and exhaustion, we can improve people's health and increase productivity for both companies and individuals around the world.
ABOUT
Our Story
Founded in 2010, The BGE Network inspires the world by bringing awareness to those that make a difference. With the belief that everyone has a story, the network's mission is to empower others by sharing great stories of change through digital media broadcasting and the power of social media.
QUOTES
Quotes Shared By Some Of Our Most Memorable Guest
Life is a series of linked recoveries, elegantly described in retrospect as a plan.
People are forgetting the basics. In today's society, we need to learn how to be present. We have to start where we are and know that we have the potential to do it.
On our journey, we start out thinking we are somebody, to only realize that we are not in this big universe. It happens when you connect with those and bring change. Do something different for change. Be a part and make a difference. Share your blessings.